Busybee Embroidered Clothing and Printed Clothing
Embroidered Mens Pinpoint Oxford Shirt
BCMPOSE1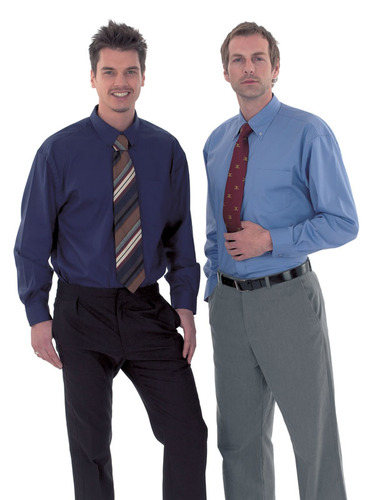 Embroidered Men's Pinpoint Oxford Shirt
This high quality Embroidered Men's Pinpoint Oxford Shirt includes FREE embroidery and excellent discounts on orders of 10+.

Please note: If its your first order with us and you are ordering less than 10+ garments, you will also need to order our Embroidery Setup disk in order for us to process your order

The cost is £10.00 and it is a one off charge for first order only.
Double Folded Seams.
Pinpoint Oxford Weave.
Inverted by Pleat in Back.
Fused Collar.
Long Sleeve or Short Sleeve.
Pocket on Left Breast.
Adjustable Cuffs
Shirt Tail.
Two Spare Buttons.
Wrinkle Free Fabric.
Fabric
140 gsm Polyester 15% / 85% Combed Cotton.

Please also look at our quantity discounts when ordering & select the correct bracket for your ordered number to benefit from bulk order discounts

£15.95 In stock

Colour

Size

Sleeve Length

Embroidery Postion

Upload Files

Custom Details